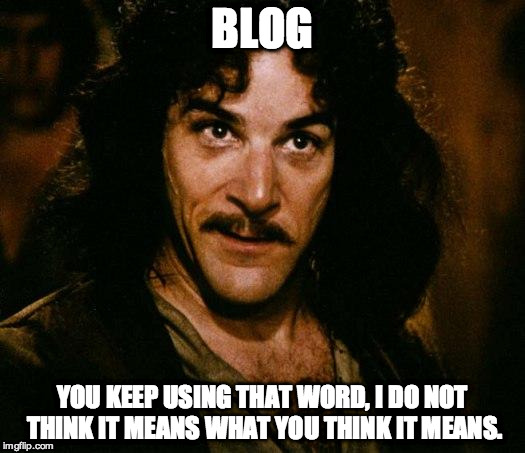 Blog
Oh my God. Blog. This poor abused word.
First of all. This piece of writing? This article titled "Confusing WordPress jargon"? This is a BLOG POST. It is not a blog. Yes, this makes me all shouty. It drives me crazy when people refer to a blog post as a blog.
The web site of which this blog post is a part is a blog. A blog is a collection of blog posts. It's a web site on which blog posts are collected. This blog / blog post issue is not specific to WordPress but I just had to get that out of the way. Oh, and blog is a shortened portmanteau of the phrase "web log", as long as we're discussing terminology.
Continue reading "Confusing WordPress jargon is confusing." →